Watch British TV
Imagine watching British TV with no monthly payments.
We feature a USB TV Stick that uses the internet and your laptop or pc to receive British TV worldwide.
Purchase the TV Stick and UK TV is then free to watch.
British TV on any Windows computer - anywhere.
BBC1, BBC2, ITV1, CH4, CH5 and more including sports. Why pay monthly for your TV service?

All your favourite TV that you have been missing....
Programs like Eastenders,Coronation St, Dr Who,
Strictly Come Dancing,Neighbours,Emmerdale,Paradise
All the Dramas & documentaries plus the best of SPORT.
Football,Golf,Tennis,Rugby,Cricket,Basketball & Hockey
The Best TV in the world - Buy the Stick - watch TV FREE

Bronze,Silver,Gold TV Sticks
We offer 3 choices of USB TV STICKS from only £59 ($96).
Bronze and Silver versions of the USB TV Stick offer Free British TV Worldwide.
Gold version is a subscription service with Live TV and TV players PLUS Cloud DVR for "any time zone" TV viewing.
Please have a look at the channel selection and choose
the best USB TV STICK and TV package for you.


USB TV Stick enables FREE British TV - Worldwide

OK so you're thinking - Seems too good to be true - Nothing is ever free ....
Live British TV is FREE, all you need is a single purchase of our USB TV stick
at an introductory price from only £59($96).
This brand new technology gives "plug and play" access to British TV worldwide.
We received funding to develop the TV Stick and British TV is the first project.
Using another service and paying monthly? - then FREE TV will save you £££
No Satellite dish or cable , just your internet connected pc & our TV Stick.
Free British TV available in Asia/Australia/Canada/USA/Europe/MidEast
Just select either a Bronze or Silver USB TV Stick for FREE British TV - Worldwide.
The Gold USB TV Stick is a subscription service with Live TV and TV players PLUS DVR/PVR.

** BUY THE USB TV STICK FOR £59 ($96)
** THEN WATCH FREE BRITISH TV.
** NO MONTHLY PAYMENTS.
** JUST PLUG and PLAY(no computer skills needed).
** BBC1, BBC2, ITV1, Channel4, Channel5, NEWS, SPORTS & RADIO
** AVAILABLE WORLDWIDE#







TV Stick is mailed to your address.
You plug it into any Windows computer,
add your username (once only).
Then click connect to watch Free British TV.






























Buy Now with PayPal or Credit Card
If paying by Credit Card - Then click "use your Credit Card" (after Buy Now button)


** BUY THE USB TV STICK FOR £89 ($146)
** THEN WATCH FREE BRITISH & INT'L TV.
** NO MONTHLY PAYMENTS.
** JUST PLUG and PLAY(no computer skills needed).
** 24 hr INT'L & BIG FIVE UK TV,SPORTS & MOVIES etc
** AVAILABLE WORLDWIDE#




















Buy TV Stick - Buy Now button
TV Stick is mailed to your address.
You plug it into any Windows computer,
add your username (once only).
Then click connect to watch Free British TV.




Buy Now with PayPal or Credit Card
If paying by Credit Card - Then click "use your Credit Card" (after Buy Now button)


** BUY THE USB TV STICK FOR £59 ($96)
** WATCH LIVE BRITISH & INT'L TV,
** WATCH PLAYER Programs on DEMAND.
** REPLAY CLOUD DVR to WATCH ANYTIME
** PAY from £12.95 to £19.95 MONTHLY.
** JUST PLUG and PLAY(no computer skills).
** MAJOR UK TV,SPORTS,MOVIES,PLAYERS
** AVAILABLE WORLDWIDE#

















BUY TV Stick - Buy Now button (top)
Subscribe button below (debited monthly)
TV Stick is mailed to your address.
You plug it into any Windows computer,
add your username (once only).
Then click connect to watch British TV anytime.


Buy Now with PayPal or Credit Card
If paying by Credit Card - Then click "use your Credit Card" (after Buy Now button)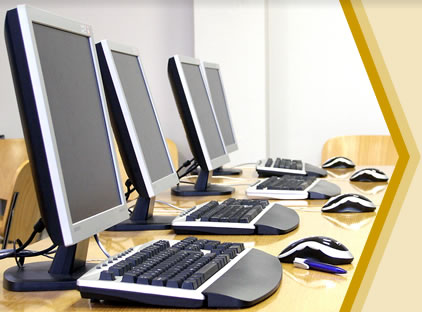 Sales and Technical Questions then email techdept@mail2tv.com
Sales Manager then email RonMooney@mail2tv.com

This is international technology company Travelnet's website
Boite Postale 252, PTT,Avinguda Santa Coloma, Andorra la Vella AD501, Andorra

Purchase TV Stick,Then taken to register page for your Address and phone number for delivery.Should be with you within 7 working days.
Just plugin the USB TV Stick for connection to 200 TV channels in China,Hong Kong
and Taiwan.
You can call in English our UK number 44 207 193 2602
or our USA number 1 631 328 2740
If outside office hours or engaged then please leave a voice message with your phone number.
Established in 2008 offering British,French,German and Italian TV ,New technology now also allows Chinese TV online. British TV in USA/Canada

Business Details - BritishTVonline
Our USB TV Stick allows a Windows computer to connect to Free British TV.
When you have purchased the TV stick the service is setup and the Stick delivered to you within 7 days.
Ocassionally you might pay Duty or Sales Tax - this normally doesnt apply as we declare it as a low priced memory stick..
Its easy just plug in the TV Stick into your broadband connected laptop.Type in your password
This will connect you to live FREE British or INT'L English language TV anywhere in the world, allowing you to change channels down the line.
Technical or information support is via email,if you give us your phone number then if needed may follow up with a call.
Bronze TV Stick
Offers FREE British TV - The BIG 5 channels, BBC1, BBC2, ITV1, Channel4 and Channel 5.
BBC News, Sports TV and 5 BBC Radio Stations Radio's 1 through 5. The TV is free of charge after the purchase of the TV Stick.

Silver TV Stick
Offers Free British TV - The BIG 5 channels, BBC1, BBC2, ITV1, Channel4 and Channel 5.
BBC News, Sports TV and 5 BBC Radio Stations Radio's 1 through 5.
PLUS - AXN Network - 3 Channels giving AXN 1, AXN Crime and AXN ScFi, based on American and British programs. The KidZone and CBeebies childrens channels. 2 Movie Channels, 5 Documentary and Current Affair channels. News Channels from around the world. A range of International English Language TV program Channels.Combined with Sports TV, Music TV and Radio.The TV is free after the purchase of the TV Stick.

Gold TV Stick
Offers the following British TV Channels at HIQ transmission standard... BBC1, BBC2, ITV1, Channel4, Channel5, ITV2, ITV3, ITV4, More4, E4, BBC3, BBC4, CBBC, CITV, BBC NEWS. A Range of +1 TV programs, BBC Iplayer, ITV Player, 4OD and Demand5 on demand programs of last 7 days. Our Replay DVR/PVR in the CLOUD to enable you to watch TV programs in any time zone. All that combined with a Movie Channel,5 Sports Channels, news from around the world and BBC Radio. The TV service, players and DVR services are based on a subscription debited monthly - Seniors Worldwide Rate (60+ years)£12.95, Watch in Europe rate of £14.95 and Watch Worldwide rate of £19.95. The rates differ as we provide differing rates of bandwidth based on your distance away from UK, to ensure you have a trouble-free picture.
Should you at some time in the future stop your subscription, then your TV Stick will revert to a Bronze TV Stick service.
We do not directly or indirectly host or stream TV content - Our system accesses a media connection enables media/place shifting of live TV to your USB TV Stick using your internet and the world wide web.
The Bronze and Silver TV picture you will receive is the same as a basic SD analogue TV picture.
Quality is based on a TV viewing distance of at least 2.5 metres from your laptop
When you order the USB TV Stick then you are understanding and agreeing to the conditions on this website.
Companies with Slingbox solutions £40 to £50 a month for a comparable service.
This USB TV Stick service with no monthly payments offers great value for money.
The USB TV stick works worldwide.- If using in the UK you will need a valid UK TV Licence.
Our funding allows the service to operate for 2 years, the continued sales of USB TV Sticks will enable years 3 and beyond.
___________________________________________________________________________________________
The Technology allows one to one connection via an individual USB TV Stick to one computer ,therefore this service is not in contradiction of any existing TV viewing laws.
In order to comply with the end users licence agreement,cable and digital company rules and local and national laws - We require all hosting clients to agree that only one person from a single domestic household will access the media-shifting connection via our service at any given time.This service is for personal use only and any commercial use is prohibited.
You can connect to an LCD or Plasma TV via an hdmi connection on your pc and TV. For more information on this click here.

___________________________________________________________________________________________
PRIVACY POLICY No private information is stored in any way, excepting your name,address,email,phone number (if you need telephone support) and service we are providing.

REFUND POLICY In the unlikely event the TV Stick is unserviceable, please return within 14 days of receipt for a replacement or full refund.
You pay your return shipping costs
CONTACT INFORMATION Contact information please see below.

BRITISH and INT'L TV
We reserve the right to change/modify the TV channnels featured.


___________________________________________________________________________________________

---